Audiobookish Series 1 Trailer
We Love Audiobooks!
1 year ago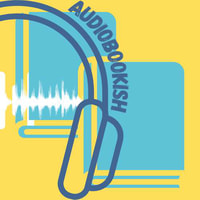 Episode Notes
Audiobookish is a podcast for everyone that loves #audiobooks. Your hosts Poppy Knight and Fahed Rahman will be reviewing audiobooks both old and new. Our first episode will be out in February.
Please follow subscribe to Audiobookish wherever you find things to put into your ears and follow us on social media at @audiobookishpod
https://linktr.ee/Audiobookishpod
Support Audiobookish by donating to their Tip Jar: https://tips.pinecast.com/jar/audiobookish
Find out more at https://audiobookish.pinecast.co
This podcast is powered by Pinecast. Try Pinecast for free, forever, no credit card required. If you decide to upgrade, use coupon code r-8a93af for 40% off for 4 months, and support Audiobookish.