S3E5 - Wishful Drinking by Carrie Fisher
Star Wars, Drink, Drugs, and mental health
1 year ago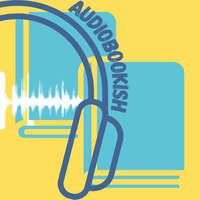 Episode Notes
We discuss Carrie Fisher's autobiographical audiobook Wishful Drinking.
In Wishful Drinking, Carrie Fisher told the true and intoxicating story of her life with inimitable wit.
Born to celebrity parents, she was picked to play a princess in a little movie called Star Wars when only 19 years old. "But it isn't all sweetness and light sabres." Alas, aside from a demanding career and her role as a single mother (not to mention the hyperspace hairdo), Carrie also spends her free time battling addiction and weathering the wild ride of manic depression.
It's an incredible tale: from having Elizabeth Taylor as a stepmother, to marrying (and divorcing) Paul Simon, and from having the father of her daughter leave her for a man, to ultimately waking up one morning and finding a friend dead beside her in bed.
Support Audiobookish by contributing to their Tip Jar: https://tips.pinecast.com/jar/audiobookish
Find out more at https://audiobookish.pinecast.co
This podcast is powered by Pinecast. Try Pinecast for free, forever, no credit card required. If you decide to upgrade, use coupon code r-8a93af for 40% off for 4 months, and support Audiobookish.